WE VET OUTSTANDING REALTORS NATIONWIDE
...It's fast, easy, confidential, nationwide and there are no costs or obligations to you.
MANAGEMENT TEAM
Our management team of Real Estate experts is dedicated to providing the best service possible for you.
ABOUT NATION REFERRAL NETWORK
Our focus is on you
Background
National Referral Network was founded in 2015, and has been providing quality Realtor referrals for Loan Officers ever since. Located in Tampa, Florida, but offering services nationwide, Nation Referral Network has developed a sophisticated screening and tracking system resulting in Realtors who have performed flawlessly for your buyers. We are dedicated to offloading the tedious task of locating a Realtor who will protect your interests and get the deal closed.
TESTIMONIALS
Please see below a sampling of our recent testimonials
I would not trust anyone except Nation Referral Network to provide a Realtor for my Buyer.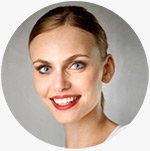 The Loan Officer introduced his Buyer to me within minutes of signing the contract.
We were really pleased with the Realtor. Very professional and we found a home we love.